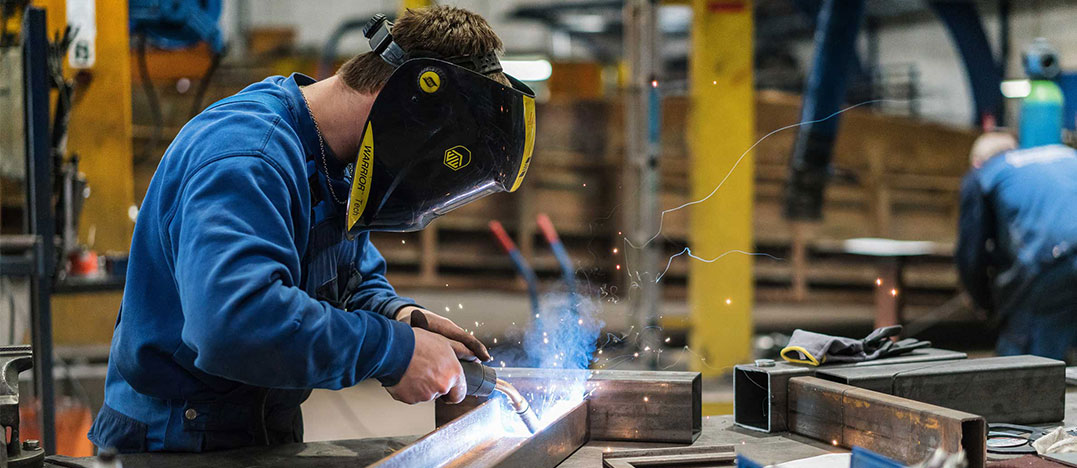 FORGED SHOP
Our modern forged workshop has a total floor area of 1,110 m2. With a ceiling height of 11 meters, we can handle most tasks.
At Grønkjær Maskinværksted, we take work safety very seriously - we therefore ensure that all our employees receive the necessary education, to ensure a high level of work safety. Education is one of the factors, we cherish very much. A professionally skilled staff can deliver the high standards, that we want to be known for at Grønkjær Maskinværksted. Therefore, we make sure that all of our staff continue their education throughout their careers.
In connection with our forging workshop, we also have a large sheet metal storeroom. This allows us to ensure continuous production without having to wait for suppliers.