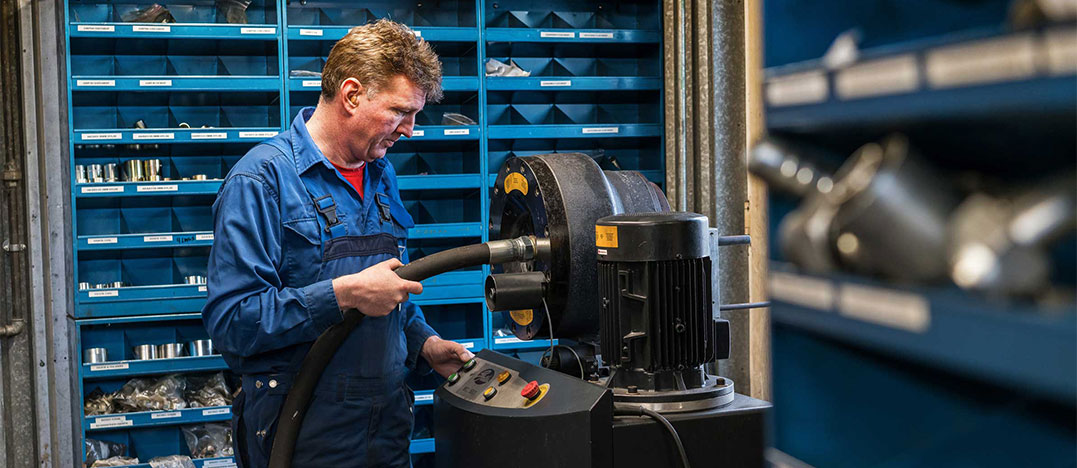 Hydraulics
Our rolling hydraulic workshop - The Hydraulic Bus - is a well-known guest on the road across our local area. From Hanstholm in North to Thyholm in the south, we repair and replace defective hydraulic systems throughout Nordthy, Midtthy, Sydthy and Thyholm.
The hydraulic bus contains all things needed, to make most repairs on-site. We take tasks that needs a more thorough review, to our own hydraulics workshop in Hurup, where we also have our large warehouse of special parts for hydraulic systems. We have a large stock of hoses, piston rods and cylinder pipes in meters, as well as gaskets, oil motors, valves and other components.
Flexibility and customer service are what characterizes the hydraulic bus concept. We drive to where the problem is, when it occurs. Give us a call the next time you have trouble with your hydraulics - the hydraulic bus will be there.