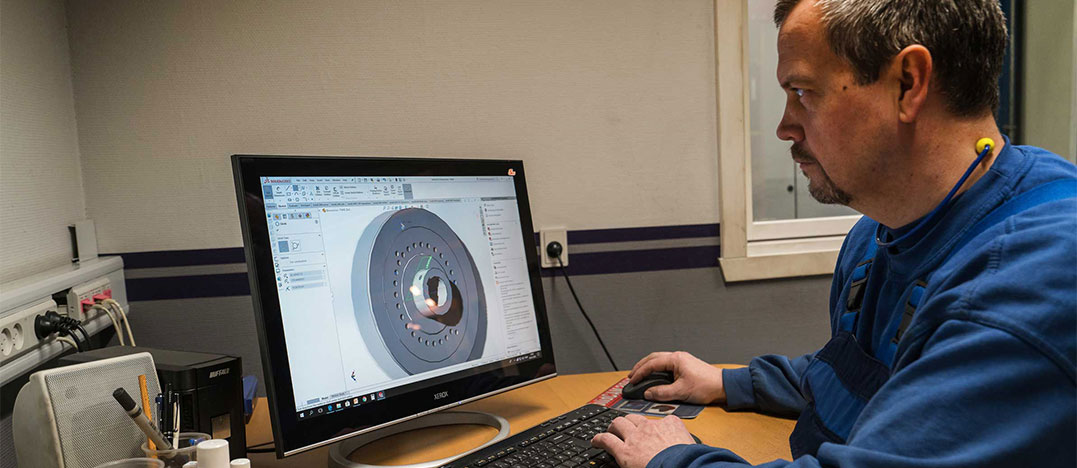 Machine shop 
Our machine shop has a wide range of specialized machines. The machine shop is where we manufacture the components that our customers demand. Our professional expertise spans from small to big projects.
Among other things, we have a modern machine park of CNC-controlled lathes, for cutting-edge machining of even very large items. In addition, we also have two machines for escaping accesses and they can make holes from 10 mm to 220 mm in circumference, and 3 to 56 mm wide tracks.
As a long-term subcontractor to a large and diverse range of companies, we know the requirements for rational production, fast delivery time and competitive prices.