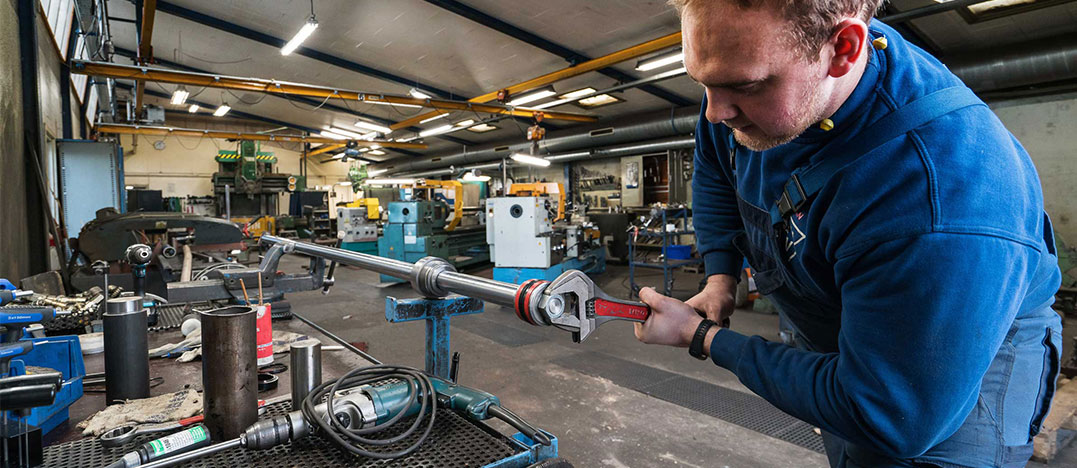 Thy Møllen
"Thy Møllen" can roughly be translated into "The Windmill from Thy". Thy is wellknown for it's high winds from the North Sea, which is why we are well known for making solid windmills, that can go the distance. 
We at Grønkjær Maskinværksted, have been one of the active companies behind the development of "Thy Møllen". Thy Møllen is a small household wind turbine targeted towards the private consumers market.
With Thy Møllen we have shown our worth, when it comes to solid solutions. Thy Møllen is known for its sterdy design. A design, where even some of the first mills from the early 80's, still run smoothly. Our goal is to do things properly - from day one.
We are a modern machine workshop where we can manufacture all sizes of components - big and small - not just for the wind turbine industry, but for a wide range of industries. Industries where punctuality and quality are of the essence.